19-06-2014
As I'm writing this, I am in Baltimore and it is 5 am, the morning of my 12th reconstructive surgery, and I have one thing that I must do before I go under the knife again. I must write this blog about my employer and friend, Charles Sperling and the work that he does at STAND, Inc. (Standing to Achieve New Directions).  If you care anything about societal ills such as homelessness, HIV, domestic violence, the breakdown of families, substance abuse, or the disproportionate incarceration of our men, please support this non-profit and please tune in to listen to my boss, Mr. Sperling this Sunday morning, June 22th with Sasha the Diva, and again during the Tom Joyner Morning Show next week.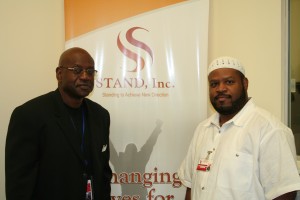 Yes, one of the last things on my mind before going into surgery is highlighting this wonderful man, this incredible organization, and the life changing work that they have been doing in our community for the past 15 years.  It was important for me to do this blog before I go into surgery because I really want you all to hear what Charles Sperling has to say in this interview.
I am on leave from my position as a counselor, but I plan to go back to work at STAND because I am as passionate about the work that we do there, as I am about the work that we plan to do at the Christy Sims Foundation, and I also hope to partner with STAND on various domestic violence programs.  Everything is personal and meaningful to me, so it is impossible for me to talk about the work and the organization, without first speaking about the man and what he has personally meant to me and my life.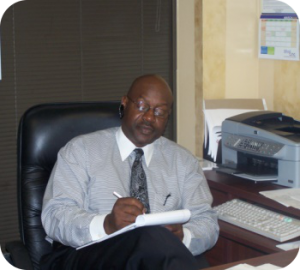 Charles Sperling, Executive Director of STAND, Inc.
I met Mr. Sperling in October of 2012 during an interview for a counseling internship required to satisfy my Master's program at Mercer University. Prior to meeting Mr. Sperling, I had already researched him and the organization and I was already intrigued with his story and the work that he was doing at STAND, Inc, but it was not until I met him that I truly understood the impact of his work. Like me, Mr. Sperling is a true example of a "wounded healer", which is a counselor who takes their own pain, and instead of internalizing it, they use it to help others. During his life, he has been directly impacted by several of the societal problems that he has been trying to address with his non-profit. The issue of domestic violence is a strong passion of his because of the death of his beloved niece who was murdered by her boyfriend a few years ago. He was affected yet again by domestic violence when a close cousin killed his partner and then committed suicide.
Mr. Sperling has a heart for helping people, and more specifically for helping those that no one else wants to help, and many that society has discarded. This is actually what I loved most about being a counselor at STAND. As a substance abuse, mental health, and HIV counselor there, I witnessed men who had been given up on by their families, by society, and by themselves; totally transformed and rebuilding their lives because of the love, support, and counseling that they received at STAND. There is no greater feeling than witnessing the positive transformation of another human being; that is what I miss the most about being a counselor at STAND, Inc.
There are many domestic violence programs across the country, but what is most intriguing about this program at STAND is that they only work with the abusers.  This may sound strange, but think about it… In order to solve a problem, it makes sense to work with the problem to find the solution.  The victim is not the problem, it is the abuser, so if you can divert the behavior of the abuser then you can save countless lives, and mend broken families; and this is exactly the work that Charles Sperling is doing at STAND, Inc. among other things.  Mr. Sperling is not only the founder and Executive Director at STAND, he is also my Clinical Counseling Supervisor and an excellent Domestic Violence, Substance Abuse, and Anger Management counselor.
I truly believe that STAND, Inc. will be a great partner with the Christy Sims Foundation because we both have the common goal of solving the problem of domestic violence by implementing programs that prevent or divert the abuse before it occurs. Mr. Sperling is doing this via his Domestic Violence and Anger Management diversion programs for mostly men, and I plan to do it by creating programs to empower women and other victims before the loss of life or injury occurs. My ultimate goal is for no other person to have to endure the pain and suffering that I have had to endure. This is why I founded the Christy Sims Foundation and it is why I support Charles Sperling and the work he is doing at STAND.
Please tune in to Mr. Sperling's interview this Sunday Morning June 22, 2014 on KISS 104.1 with Sasha the Diva, and again during the week June 23rd-June 27th on the Tom Joyner Morning Show as he speaks about his Domestic Violence and Re-entry Programs at STAND. Please also visit their website to learn more about them and to donate to this worthy non-profit at www.standinc.com